After acquiring the fishing pole in Genshin Impact, you'll be able to start collecting all types of rare fish. To obtain the Golden Koi, you'll first need to make sure you have the right bait as well as the best Fishing Points to find these beautiful creatures.
Completing the Exploding Population world quest will automatically give you various types of bait, including the one you'll need to snag Golden Koi: Fake Fly Bait (the one that looks like a fluffy purple feather). If you've run out of this bait, you can also craft it at any Crafting Bench using one Sakura Bloom and one Horsetail.
Below, we've marked five locations in which you can find Golden Koi:
Stormbearer Mountains - Mondstadt
Directly north of Starfell Lake.
West of Wangshu Inn - Liyue
The Fishing Point is on the dock.
Guili Plains - Liyue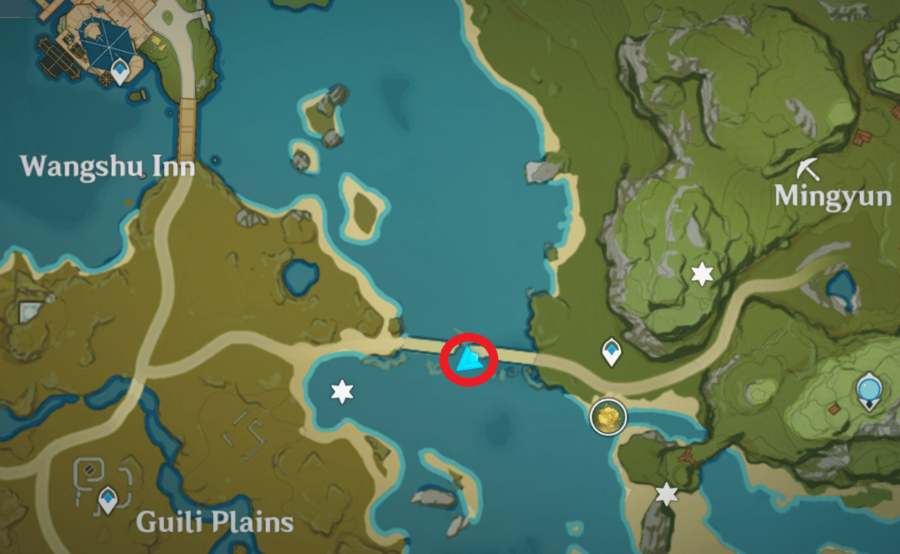 At the bottom of the bridge connecting Guili Plains to Mingyun Village.
Luhua Pool - Liyue
Teleport to the domain at Luhua Pool and glide right up.
Koseki Village - Inazuma
[screenshot to be added]
Golden Koi can be caught on the shore directly northeast of the Statue of the Seven in Koseki Village (Seirai Island).
Looking for more Genshin Impact content? Take our quiz to find out which character you're most like, or check out the next upcoming Wish banner.